iroha mini SORAMIKAN
EAN Code4560220553978
List Price (GST Inclusive)
S$30.20
Iroha pleasure. item. mini.
This new "iroha" product is a new way for the pleasure of woman. Vibrating, look, feel and touch with pleasurable feeling. You can even use it in a bathtub.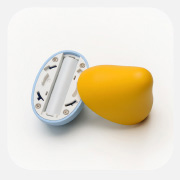 *Use a condom only once. Non-vaginal use of condoms may increase the risk of them slipping or being damaged.
*No method of contraception can provide 100% protection against pregnancy or sexually transmitted infections (STIs) including AIDS.
Sampson user comments on this product: