pjuractive 2skin ANTI-CHAFING GEL - 100ml bottle
EAN CodeX827160111182
List Price (GST Inclusive)
S$28.50
Usage of pjur active 2skin
Consolidates the skin's surface and forms a breathable, robust protective film which prevents chafing and the formation of blisters without clogging the pores! It also provides protection against skin-to-skin or skin-to-clothing friction. This gel has ultra long-lasting effect, water and sweat resistant. All pjur products are dermatiologically tested and approved thus it does not contain any skin impairing emulsifiers.
The Innovation
After you apply it, pjur active 2skin acts like a protective film on the skin. This reinforces the cell structure of the skin. At the same time, the pressure on the skin is spread out over a larger area. This increases protection against chafing, blistering or other unpleasant skin irritations. And the skin still breathes, because the gel doesn't clog pores!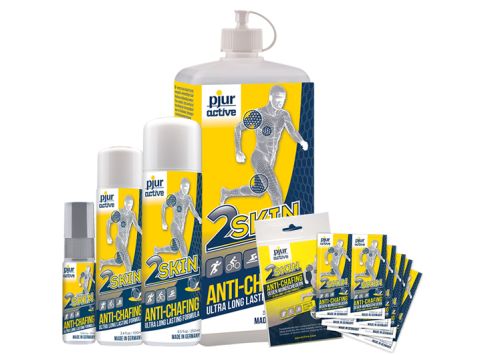 Invisible lubricating & protective film
Breathable, durable, ultra long lasting
Water & sweat resistant
How does it work?
mmediately after application on the skin, 2skin creates an invisible protective film as silicone based skin protection with special film-forming ingredients. This reinforces the skin's cell structure, and distributes the stress and pressure on the skin over a larger surface area. This increases protection against chafing, blistering or other unpleasant skin irritations. And: the skin still breathes! The protective film can be individually reinforced by multiple applications of 2skin.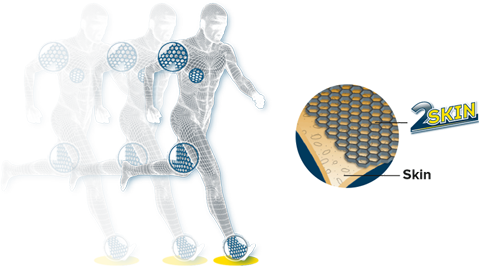 20 Years of Expertise
Since 1995, pjur has been dedicated to gaining experience and expertise in skin protection and lubrication. Derived from the English word 'pure', the company has been selling health and bodycare products in more than 50 countries around the world for the past 20 years.
SknTec is a standardized quality assurance process developed by the pjur group; it guarantees the greatest care regarding the following points:

Safe and high-quality ingredients
Skin-friendliness
Purity
Effectiveness

We don't compromise on the quality of our products. This is the top priority in all of our departments, in which our millions of customers can place their trust.
Made in Germany
*Use a condom only once. Non-vaginal use of condoms may increase the risk of them slipping or being damaged.
*No method of contraception can provide 100% protection against pregnancy or sexually transmitted infections (STIs) including AIDS.
Sampson user comments on this product: